Heritage
United Methodist
Church
A message
From our pastor
Welcome to Heritage!
We are in a season of uncertainty and isolation.
In spite of that, we want you to know that you are not alone.
Here at Heritage we are finding new ways to connect with each other.
​
We are glad you are here!
'For God so loved the world that He gave His only Son..."
Live loved!
-Steve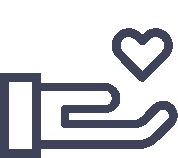 "Each of you should give what you have decided in your heart to give, not reluctantly or under compulsion, for God loves a cheerful giver." Christmas
Hymns & Carols
Join us Sunday, December 12, for a special combined worship service in the Sanctuary. Our Choir will lead us in a service of Christmas hymns and carols!
On Sunday, December 19, our K4 and K5 kids will perform bells and 1st-5th kids will sing in both 10am services.
Christmas Eve Candlelight
Come celebrate Christmas Eve with us! We will have two candlelight services beginning at 5pm. Join us in either the Sanctuary (traditional) or Overflow (contemporary) for worship.
In the Heritage GO podcast, we are seeking to help bring attention to the people and organizations around our community and state who are working to bring the love of Christ in their own contexts. Each episode we have organic conversations, diving into the stories of those around our community.