Heritage
United Methodist
Church
A message
From our pastor
Welcome to Heritage!
We are in a season of uncertainty and isolation.
In spite of that, we want you to know that you are not alone.
Here at Heritage we are finding new ways to connect with each other.
​
We are glad you are here!
'For God so loved the world that He gave His only Son..."
Live loved!
-Steve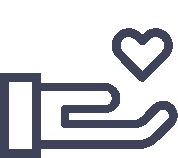 "Each of you should give what you have decided in your heart to give, not reluctantly or under compulsion, for God loves a cheerful giver." Family Fun
Night
Kick off the summer with us, June 2nd from 5:30-7:00pm. Bring the whole family for inflatable water slides, food, and a lot of fun!
June 13th from 5:00pm-6:00pm. Animals are a huge part of our lives and we want to take time to thank God for them.
In the Heritage GO podcast, we are seeking to help bring attention to the people and organizations around our community and state who are working to bring the love of Christ in their own contexts. Each episode we have organic conversations, diving into the stories of those around our community.